Always prepared fresh in our kitchen
What NutriCanine Offers
With our customized meal plan service, it's never been easier to feed your pup like family. When you complete our online questionnaire, we use the information you provide to create a custom, balanced meal plan tailored to your dog's unique nutritional needs. Once subscribed, 14 freshly prepared meals will be delivered right to your door every two weeks in convenient pre-portioned serving packs to make feeding easy. Each meal comes in a vacuum-sealed pack to lock in freshness, with "easy peel" packing that's 100% recyclable. Our food is so delicious even the pickiest eaters love it!
Benefits:
Pre-portioned meals
CFIA human-grade kitchen
Free delivery in Canada
Create My Meal Plan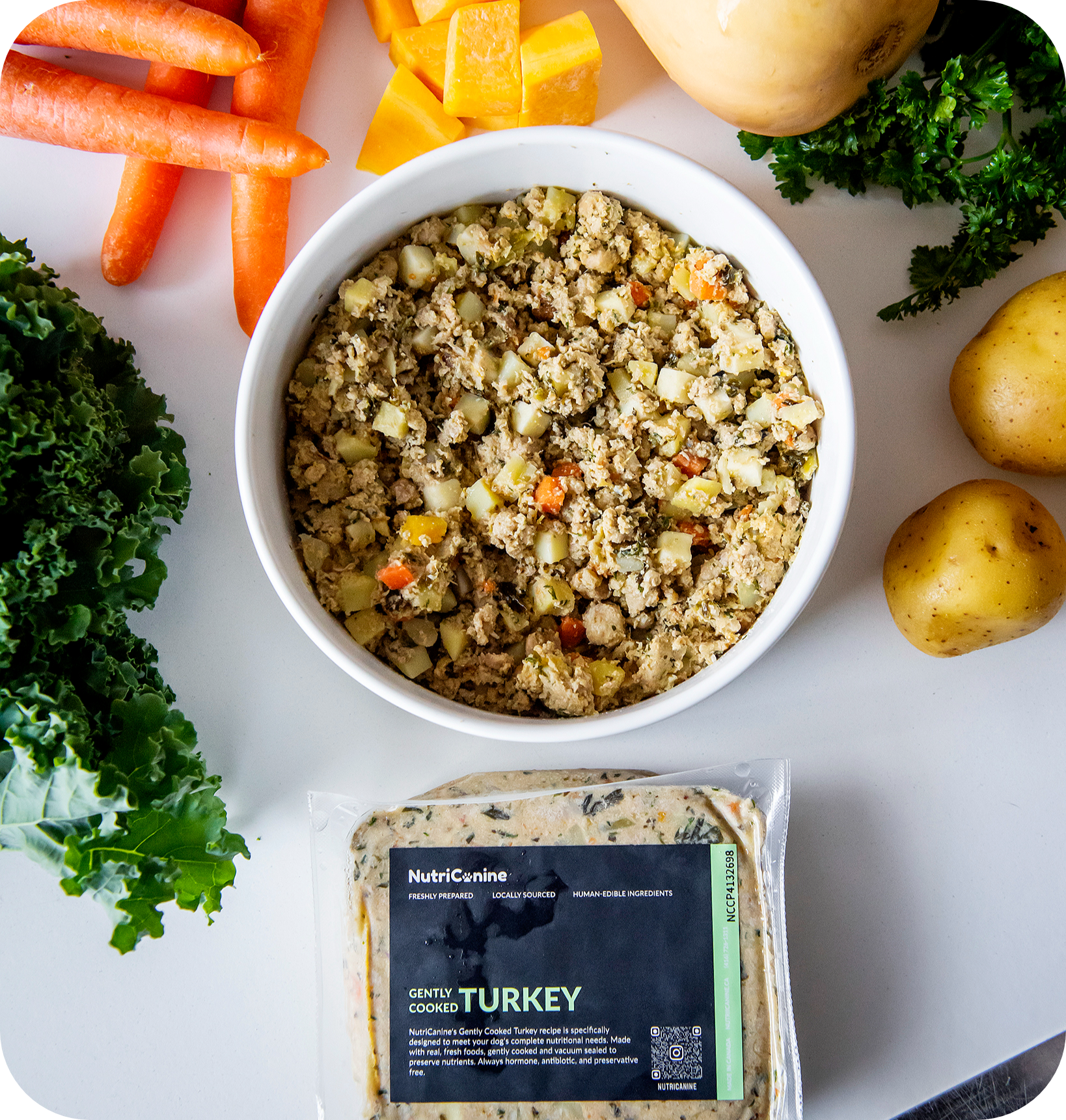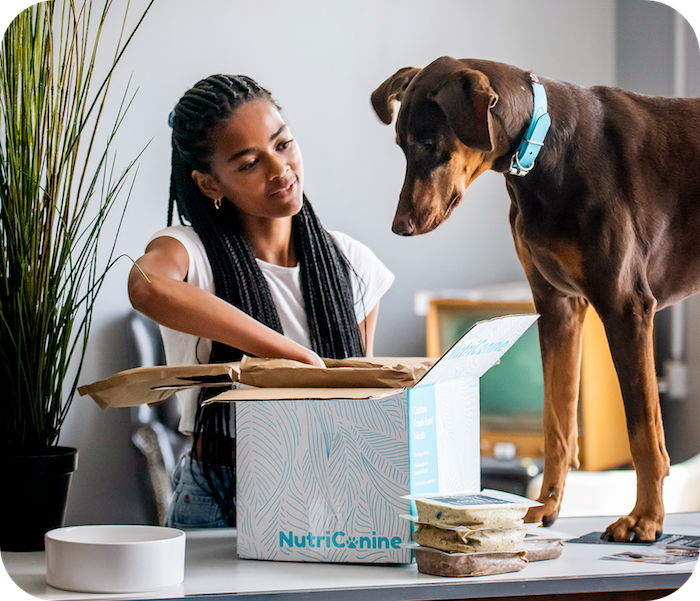 Up to 25% less than our gently cooked competitors
Simple, Straightforward Pricing
Pay less for premium quality, human-edible ingredients and recipes that are free of preservatives, fillers and artificial flavours. We offer better quality and cheaper pricing than our cooked food competitors. We believe that healthy food should be affordable for everyone. That's why we offer a variety of nutritious, all-natural dog foods at prices that are competitive with the leading brands.
Get Started For Less
How NutriCanine Recipes Compare
| | NutriCanine | Competitors |
| --- | --- | --- |
| Ontario-sourced meat as the first ingredient | | |
| No mechanically separated meats (pink slime) | | |
| No preservative, hormones, antibiotics, artificial ingredients or fillers (like pea protein) | | |
| Easy-to-open packaging (no mess) | | |
| Perfectly pre-portioned meals (no guessing) | | |
| Only human-edible ingredients | | |
NutriCanine
Gently Cooked
At NutriCanine, we understand that your dog is a member of the family. That's why we only use real, human-grade ingredients in our recipes. We cook each batch with care, using whole meats, fruits, and vegetables. We never use fillers or artificial preservatives. Our "easy peel" packaging is easy to open and 100% recyclable. Each meal is pre-portioned and customized to your pup's nutritional needs. No guessing, no measuring. So whether your dog is a puppy, adult, or senior, they'll love our delicious food.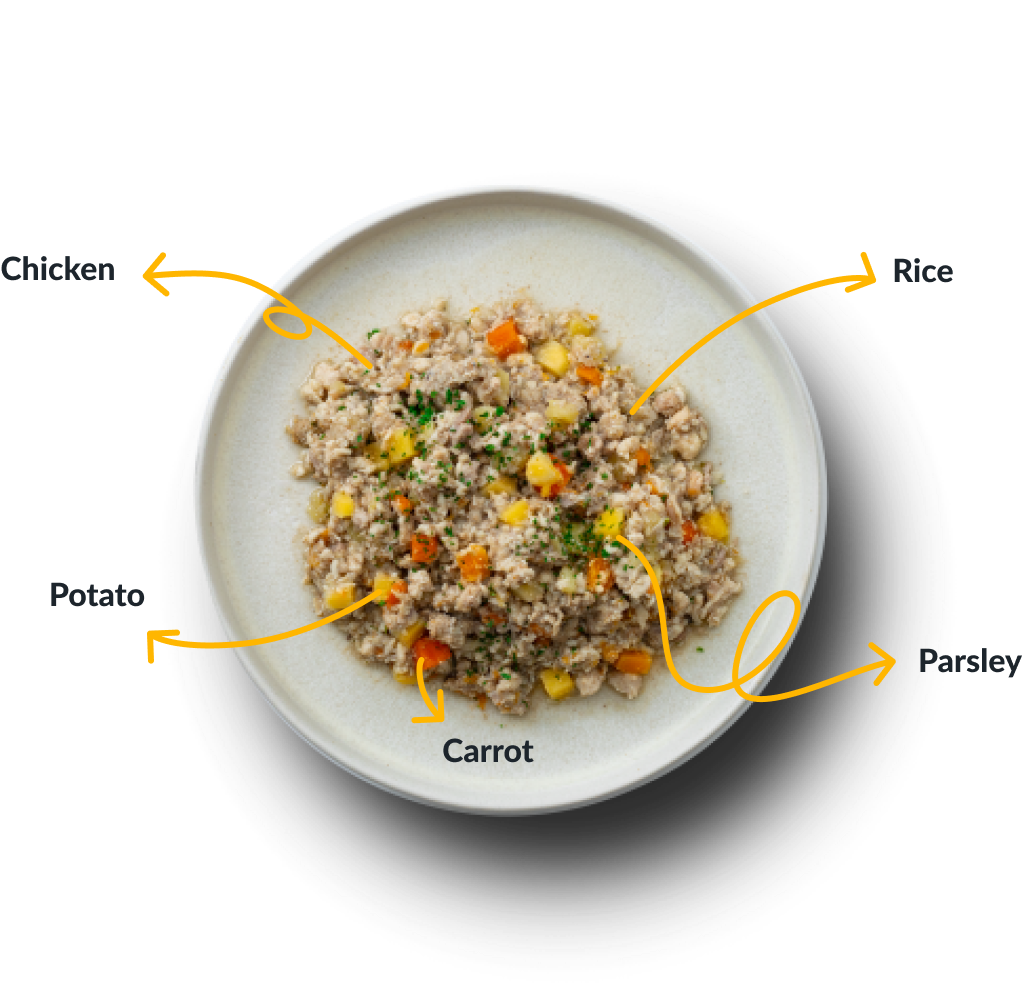 Gently Cooked Competitors
Other brands pack multiple meals in one bag, which makes for a messy experience. They also use mechanically separated meat (pink slime), which is a meat by-product used as a food additive. Pink slime is injected with ammonia hydroxide to kill harmful bacteria. While this can be a useful substance in some cases, consuming it is not healthy. They also use pea protein as a cheap filler, intead of real animal protein.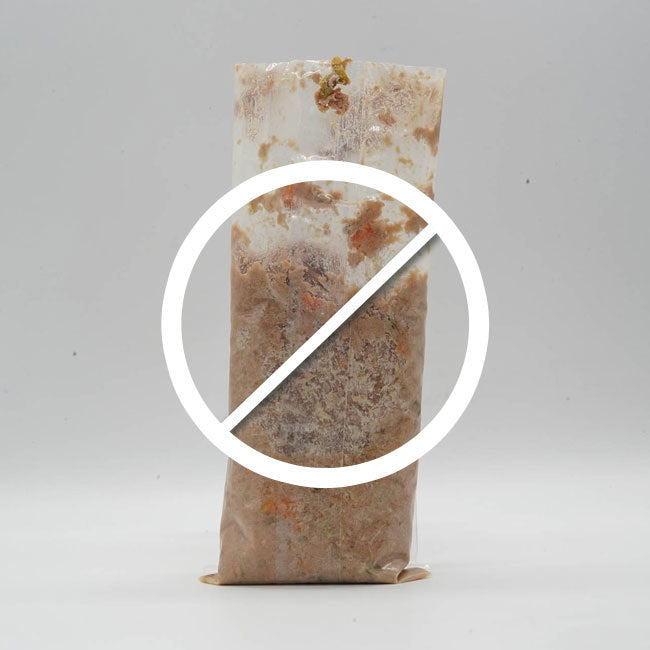 Share your story #NutriCanine
Real Dogs Real Stories
Picky Eater Approved
"I probably have the pickiest dog in the whole world. I've tried so many different brands for my Mini Poodle. He wasn't interested in any of them until I came across Nutricanine. I have never seen my dog lick his plate after a meal. Milo used to be a grazer but now he goes right for his bowl as soon as I put it down. I am so happy we've finally found the perfect dog food." - Bianka K.
Digestive Health
"Moti was allergic to mostly everything, his stomach was super sensitive and I couldn't feed him anything. I came across NutriCanine and it was honestly a game-changer! The food quality is amazing & they have such great customer service, super knowledgeable. Highly recommend NutriCanine!" - Jotroop K.
Weight Management
"It has always been a struggle to get Luna's weight under control. Since starting NutriCanine I can finally see her waistline, and she's running again! I am so grateful I followed the instructions and fed her the perfectly portioned meals." - Cindy K
Great Service
"We loved our experience with NutriCanine. Our little boy Freddy could not wait to eat his high quality, natural ingredient meals. The delivery process was so simple and we appreciated the timely text updates and easy contactless delivery. We would definitely recommend." - Daniel O
Great Food
"I don't usually write reviews unless I truly believe a company is doing something great and hope they continue to succeed. The food came in an insulated box with a reusable ice pack in it and my pup LOVES it. I'm glad I finally found a wholesome replacement for kibble." - Pedgram G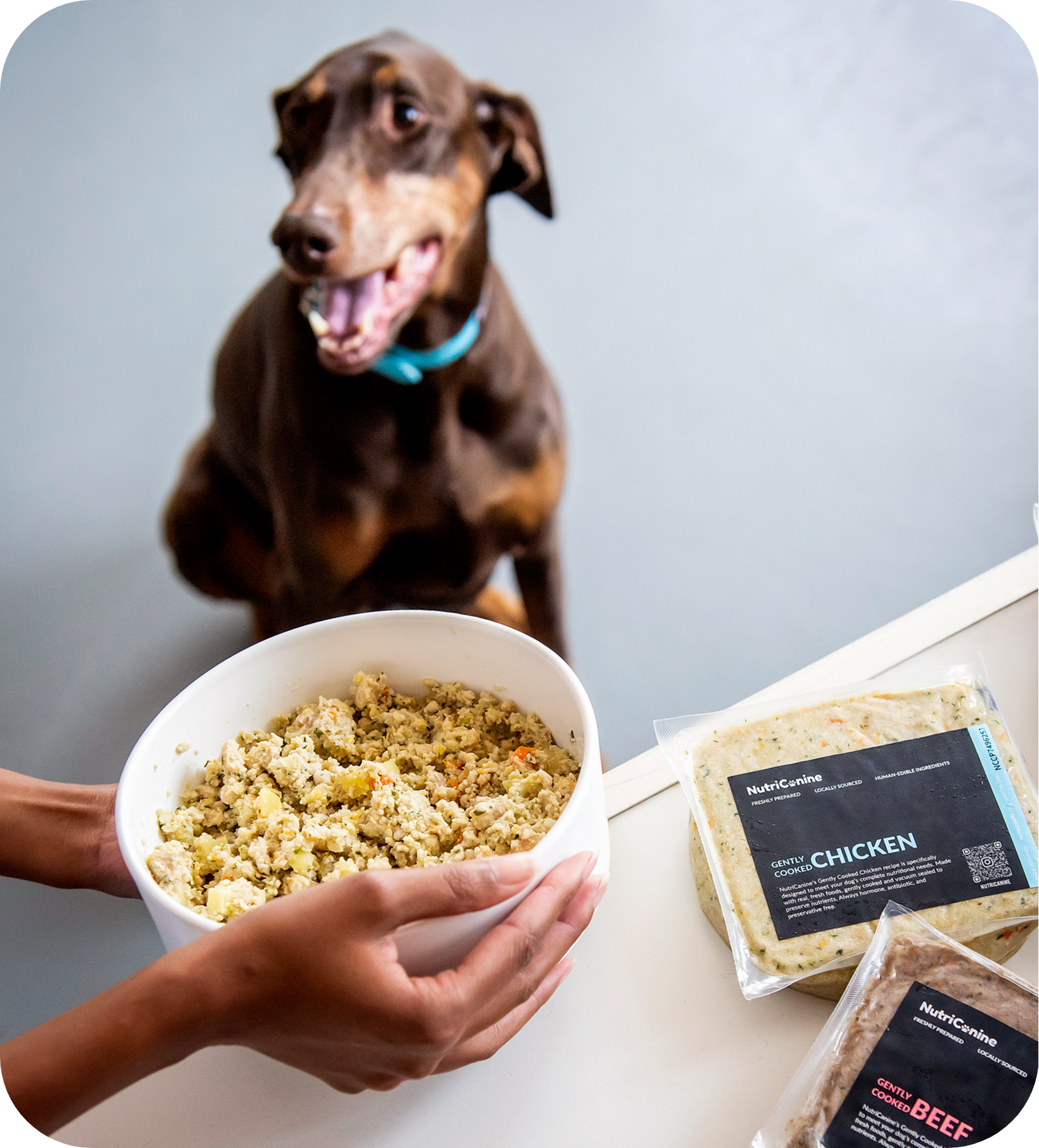 Let's Get Started!
1

Introduce us to your pup

Our quiz lets us get to know your dog, so we can create a customized meal plan based on what they want and need.

2

Get your starter box

We'll send you the first two weeks of your pup's freshly prepared food in pre-potioned, ready-to-serve meal packs.

3

Real food, regularly delivered

Receive reliable deliveries of fresh food right to your door every 14 days. Easily change or cancel your subscription at any time.
Our recipes are formulated by an agrologist to be perfectly balanced based on AAFCO guidelines — with real, fresh ingredients you can see.
Agrologist vs. Unknown
Agrologist
An agrologist is an expert who specializes in the field of agricultural and food sciences. They are responsible for studying the nutritional needs of crops, animals, and humans. Agrologists work to balance food production with animal welfare, environmental sustainability, and food safety. Our agrologist takes all of these factors into consideration when formulating your dog's food to be nutritionally complete and balanced and meet AAFCO guidelines.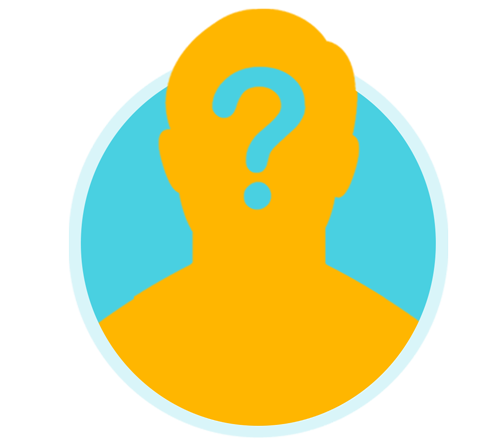 Unknown
Other brands don't disclose who formulates their food but use broad terms like Canine Nutrition Specialist, Food Formulators, etc., which leaves more questions than answers.
Recipes guided by science & made with love.
Try It Out!
Choose a brand whose gently cooked recipes are safe (and delicious!) enough for you to eat but designed for your dog's nutritional needs.
Get 50% Off Your Starter Box